ID.4
Introducing the Volkswagen ID.4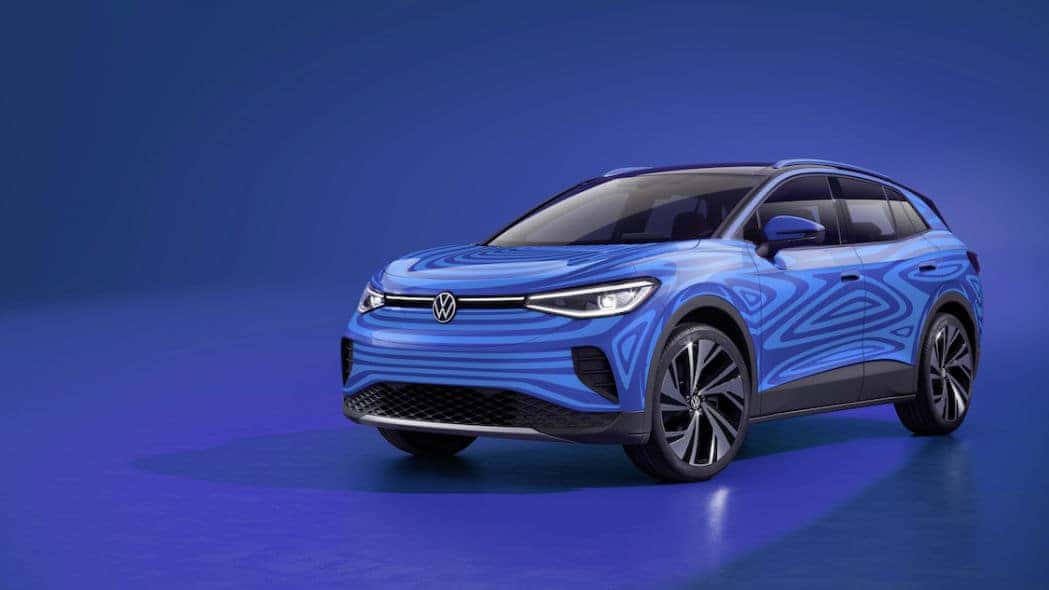 Volkswagen will call the production version of the ID Crozz concept the ID.4. The launch is imminent.
"Among the new bits are plans to offer the electric crossover initially in rear-wheel drive and, later, in an all-wheel drive variant. The automaker didn't immediately detail any specs except to say driving range was up to 500 kilometers, or 310 miles, on the generous European WLTP cycle, depending on the drivetrain package selected, suggesting there will be multiple battery sizes on offer. What's more, Volkswagen claims that by being built at its environmentally friendly plant in Zwickau, Germany, where it's also building the ID.3 compact hatchback, the ID.4 will be carbon-neutral along the entire production chain." – Autoblog
Reserve yours today by calling our sales department 604-872-5431!