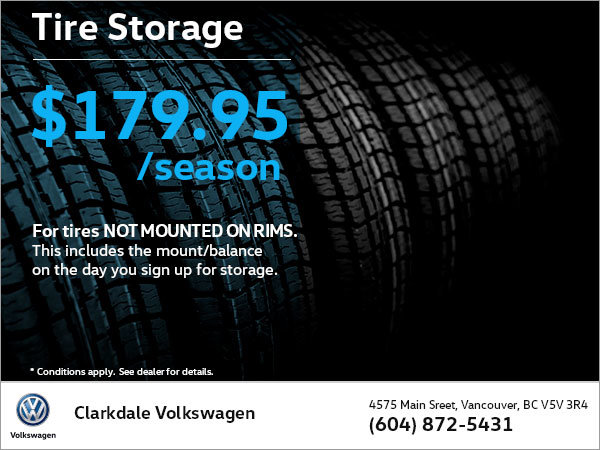 In need of space?
Take advantage of Clarkdale Volkswagen's tire storage!
For only $179.95 per season, we'll store your tires with the optimal conditions to increase their lifespan and behaviour.
This includes the mount/balance on the day you sign up for storage!
Book your appointment today!
*Conditions may apply. See dealer for details.