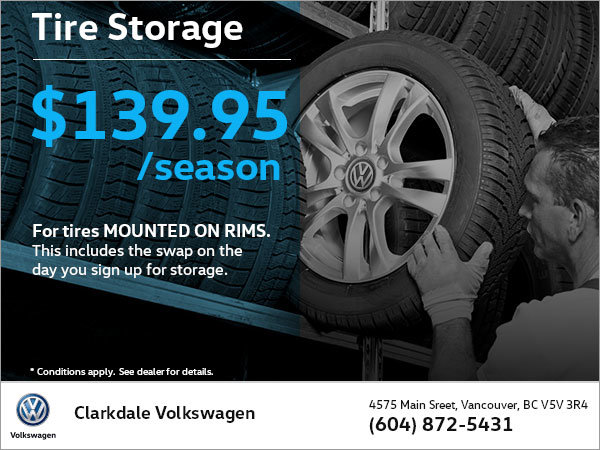 Are your tires heavy and taking a lot of space?
Take advantage of Clarkdale Volkswagen's tire storage!
For only $139.95 per season, we'll store your tires with the optimal conditions to increase their lifespan and behaviour.
This includes the swap on the day you sign up for storage!
Book your appointment today!
*Conditions may apply. See dealer for details.