Clarkdale Celebrates Dry Grad By Giving Away A Car
May 22 2018, Clarkdale Volkswagen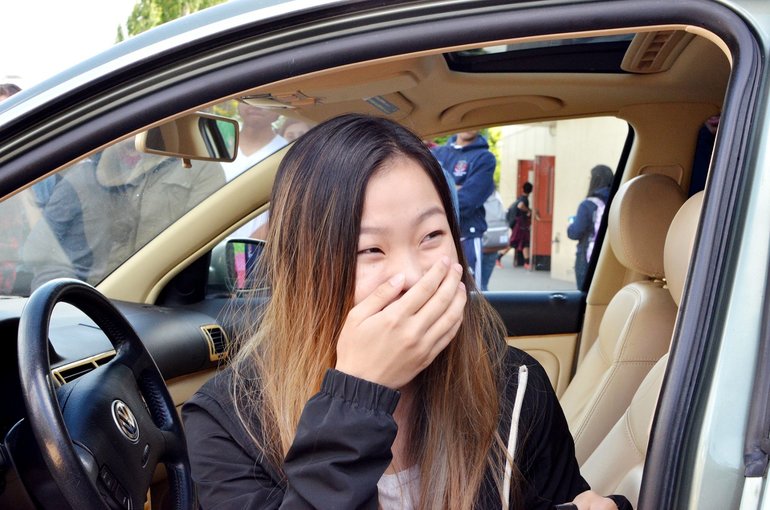 On Monday June 13, Clarkdale Volkswagen hosted a Graduation Barbeque at Sir Charles Tupper Secondary School where they gave away a fully refurbished Volkswagen Passat to one lucky Class of 2016 Graduate. The event was in support of Dry Grad, a series of alcohol free graduation events and parties started in the 1980s to avoid graduation related drinking and driving.
"All of us at Clarkdale are staunch supporters of Dry Grad", said Denis Barnard, Clarkdale Volkswagen's owner and general manager. "As a car dealer, we have a responsibility to help promote safe and responsible driving, especially among young people. If we can have some fun while doing so, even better."
The Dry Grad Car Giveaway worked like this:
10 students attending the Dry Grad BBQ were randomly selected and each given a key.
Only 2 of these keys opened the car
Only 1 of these keys started the car.
The student with that key won the car.
And the winner was… Jenny! She arrived at school not having a car, and from school she's now the proud new owner of a VW Passat. Congratulations Jenny!
The Volkswagen Passat was completely reconditioned with a turbocharged engine, leather interior and tinted windows. Were also included insurance and driving lessons.
Helping Clarkdale Volkswagen make this event possible were Tire Link, Rand & Fowler, Worldpac, Spotlight Collision, Street Legal Tint & Detail.
Clarkdale Volkswagen is Vancouver's first and only Volkswagen dealer. It was founded in 1960 and is one of Canada's original VW stores. Clarkdale is located in Main Street's Riley Park community, where it has remained family owned and operated for all of its 56 years.